Securing your AppLife Cloud accounts is vitally important. In version 6, we've implemented multiple features designed to keep your accounts safe. One of these features is two-factor authentication.
Two-Factor authentication works by requiring a user to follow up your standard username and password credentials (something you know), with an additional authentication step that requires you to provide something you have. This style of authentication removes the potential of compromised credentials (commonly acquired by simply guessing, sophisticated brute force, or duplicate credentials from a less secure site) alone allowing access to your cloud account. With two-factor enabled, the potential imposter would need more than just your credentials. How much more, is configurable. There are three options available.
A one-time passcode emailed to the account email address

A passcode generated by an Authenticator app on a mobile device

A hardware USB key
Email Option
The simplest option available is to enable the Email method. With this method enabled, whenever you sign on to AppLife Cloud on a new device, an email will be sent to the account email address. This email will contain a one-time pass code. Enter this code when prompted and you'll be successfully authenticated.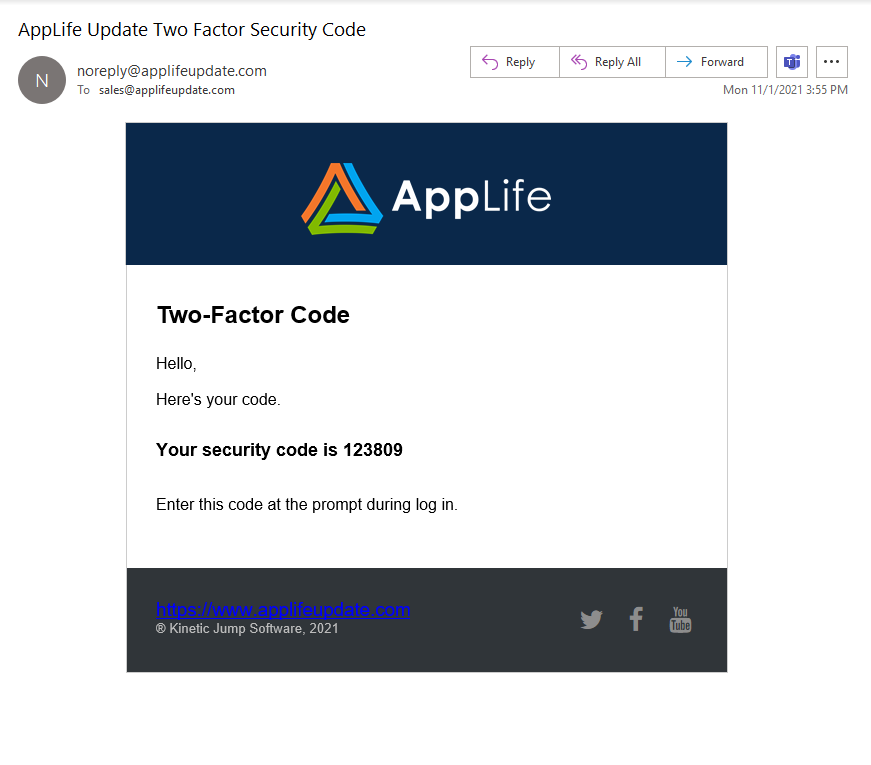 Authenticator App Option
An authenticator app shares a private code during setup, and then generates rolling one-time passcodes that expire. Once setup, you will need the device with the app that you configured in your possession in order to log in and authenticate. The app that AppLife Cloud uses is Google Authenticator. Available for both Apple and Android mobile devices, it is a great option and more secure than Email, as it requires physical possession of your device during AppLife Cloud authentication.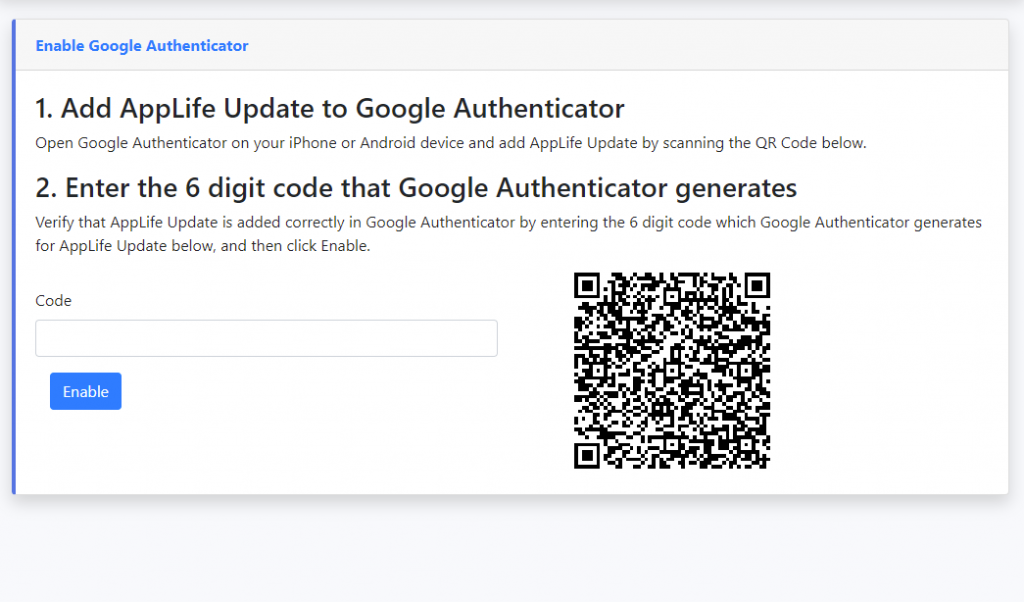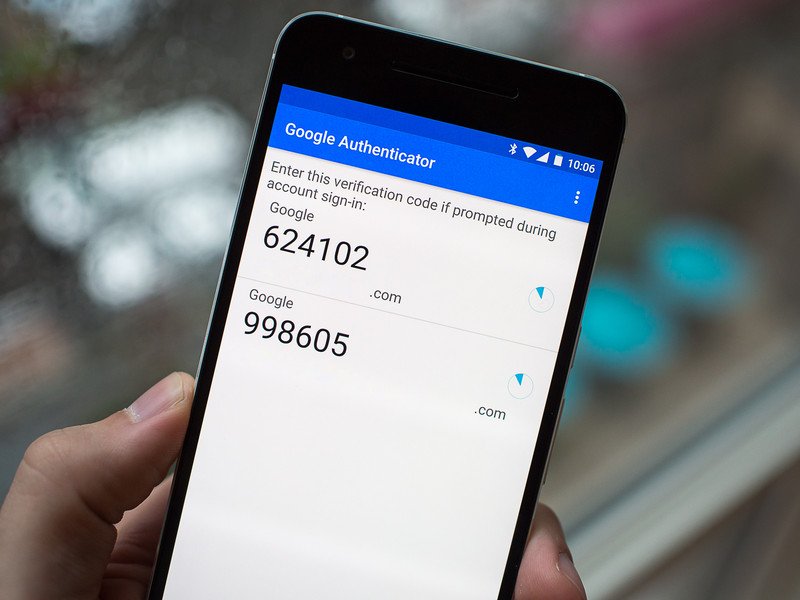 USB Hardware Key Option
USB Hardware keys are the third and most secure option for validation. AppLife Cloud supports YubiKey brand keys. Once set up, the physical key must be present to login. The Series 5 key supports USB, USB-C and NFC. You can use your YubiKey for authentication on AppLife Cloud as well as many of the popular sites around the web, such as Google, Microsoft, Amazon, Apple and Twitter to name a few.
You can set up multiple keys on your AppLife Cloud account.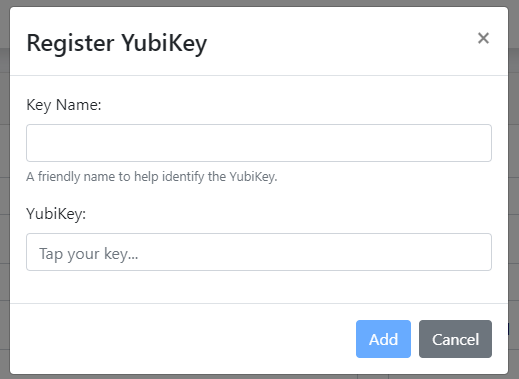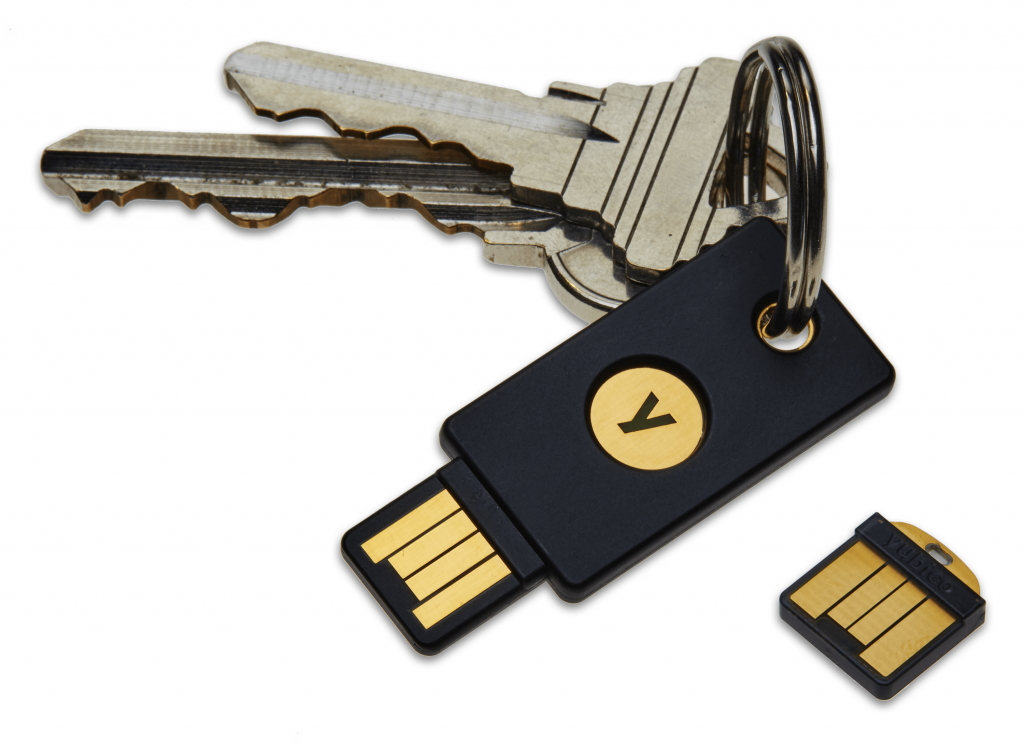 Pick one of the options and enable two-factor authentication on your AppLife Cloud account today. Doing so adds a significant level of protection for your AppLife enabled deployed applications.